Haunted Food Tours
Chew Philly is offering half off or better on its progressive lunch tours of some of Philadelphia's foodie havens, led by a costumed guide and featuring spooky stories and a fall-themed drink. Tours take place once a day Wednesday-Friday and twice daily on weekends through the end of October.
When: Thursday, Oct. 11, 11:30 a.m. (11:30 a.m. Wednesday-Sunday through the end of October)
Where: Chew Philly Food Tours, 4653 Umbria St.
Price: $29
Click here for more details, and to get your tickets
Chestnut Hill Food Tour
The 300-year-old neighborhood of Chestnut Hill has more than its fair share of beautiful architecture and gourmet cheese, craft beer and desserts. Chew Philly takes tour participants through six tastings from foodie hot spots and provides interesting facts about the neighborhood along the way.
Although this weekend's tours are sold out, you can take advantage of the half-off deal now to sign up for another date during weekend days through November.
When: Sunday, Oct. 21, 12:00 p.m.
Where: McNally's Tavern, 8634 Germantown Ave.
Price: $29
Click here for more details, and to get your tickets
Up to 50 percent off Wine Tasting for Four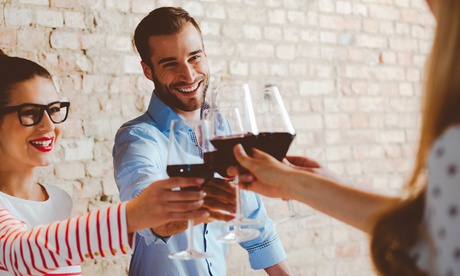 Wine shop Pinot Boutique, which hosts wine-tasting events in its lower-level lounge, is offering half off on its four-person guided wine tasting.
The tasting includes wines from local Pennsylvania vintners Paradocx Vineyards, Harvest Ridge Winery, Pinnacle Ridge Winery and Auburn Road Winery; a cheese or chocolate sampler for four; and four souvenir wine glasses.
Where: 227 Market St., Old City
Price: $56 (50 percent discount off regular price)
Click here for more details, and to score this deal
Up to 28 percent off Brew Tour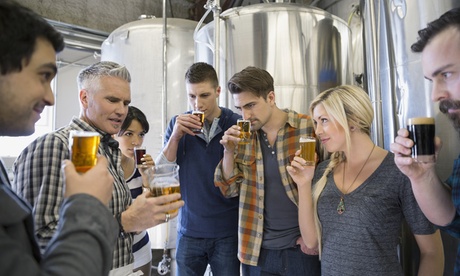 City Brew Tours is offering an after-hours tour of traditional brewpubs as well as innovative nano- and micro-breweries. The tour includes tastings of 15-18 different beers, a full dinner at a brewpub and behind-the-scenes education by a friendly guide. The promotional price is valid on tours taking place Tuesday or Wednesday.
Where: 1227 Filbert St., Market East
Price: $82 for one; $156 for two (up to 28 percent discount off regular price)
Click here for more details, and to score this deal